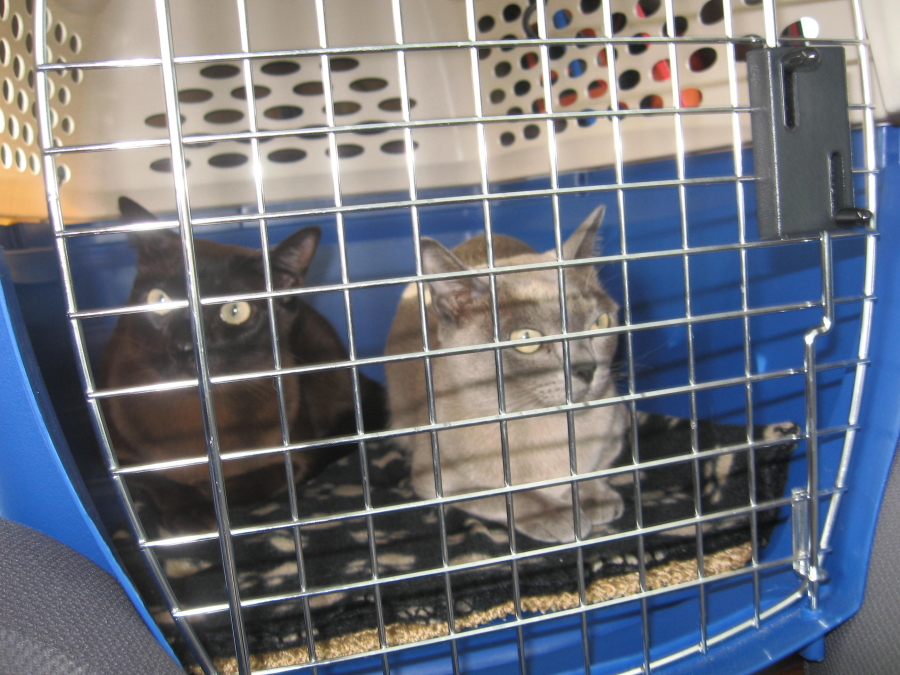 Alaska and Jasper going to Nova Scotia : They were almost angels! I think they deserve a medal! They got some Nova Stickers to put on their carrier! They travelled so well. They did tell me they were not too happy about this but managed to sleep most of the time. I stopped for pee breaks but they didn't want to go. The first day, they were in the cage for 8 hours, the next 6.5 hours and the same on the way back.
More pictures of our wonderful cats in our Cats Photo Gallery
---
For more
pictures of white cats
like Casper & Lily then visit
https://www.whitecatworld.com
where white cats are celebrated.