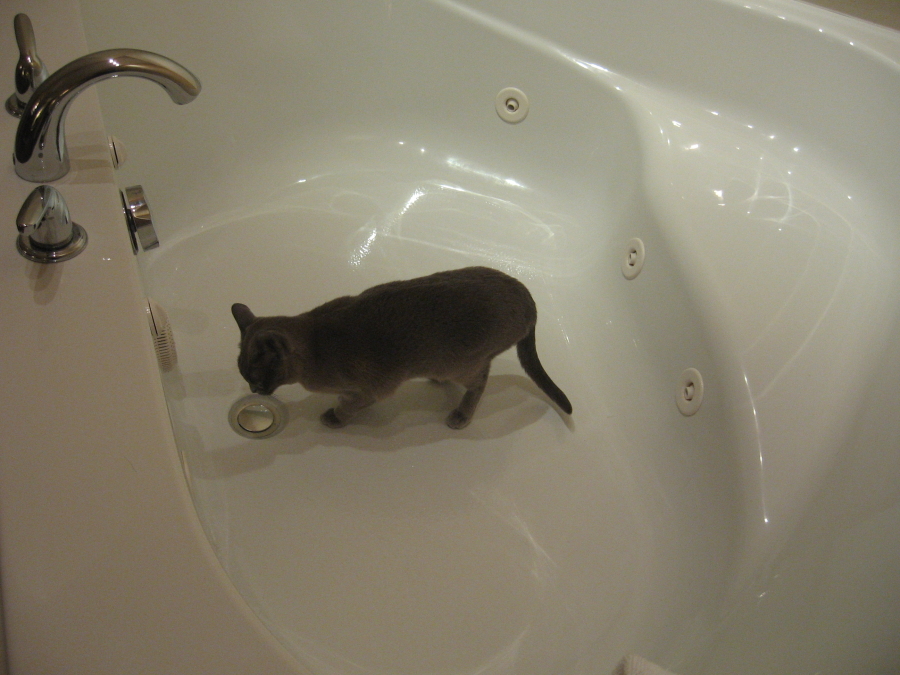 Alaska drinking in the Jacuzzi at Super 8 Dieppe : Those Burmese cats are just so obsessed with water! I was about to have a bath when I turned the water off to answer the phone. To my surprise Alaska jumped in and was drinking from the few cups that were in there. Seems like the couple of times she fell in the bathtub at home didn't traumatized her from going in!
More pictures of our wonderful cats in our Cats Photo Gallery
---
For more
pictures of white cats
like Casper & Lily then visit
https://www.whitecatworld.com
where white cats are celebrated.