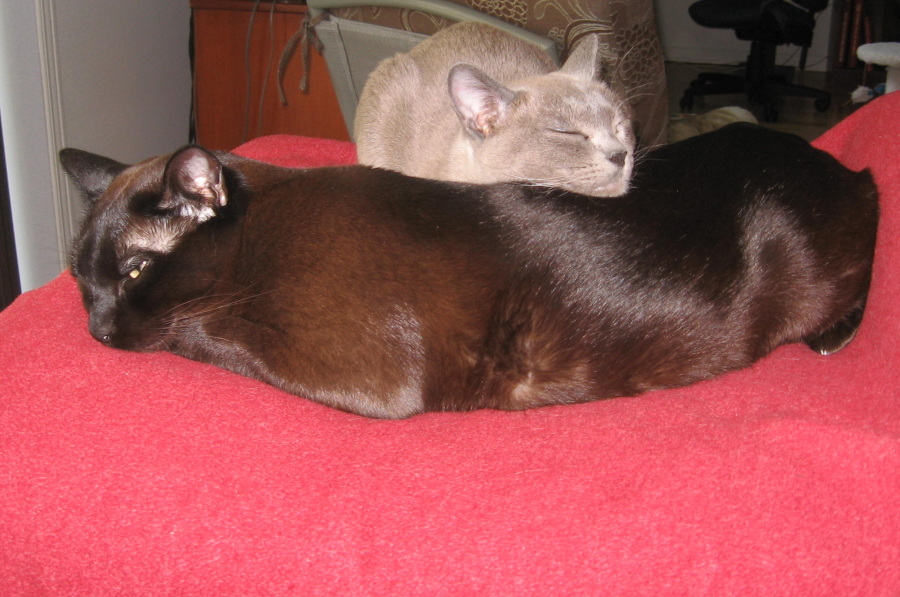 Alaska Using Jasper as a Pillow : Alaska and Jasper sleep together most of the times. They are so cute! From the time they were still with their mothers, they've always been best buddies. They do everything together.
More pictures of our wonderful cats in our Cats Photo Gallery
---
For more
pictures of white cats
like Casper & Lily then visit
https://www.whitecatworld.com
where white cats are celebrated.