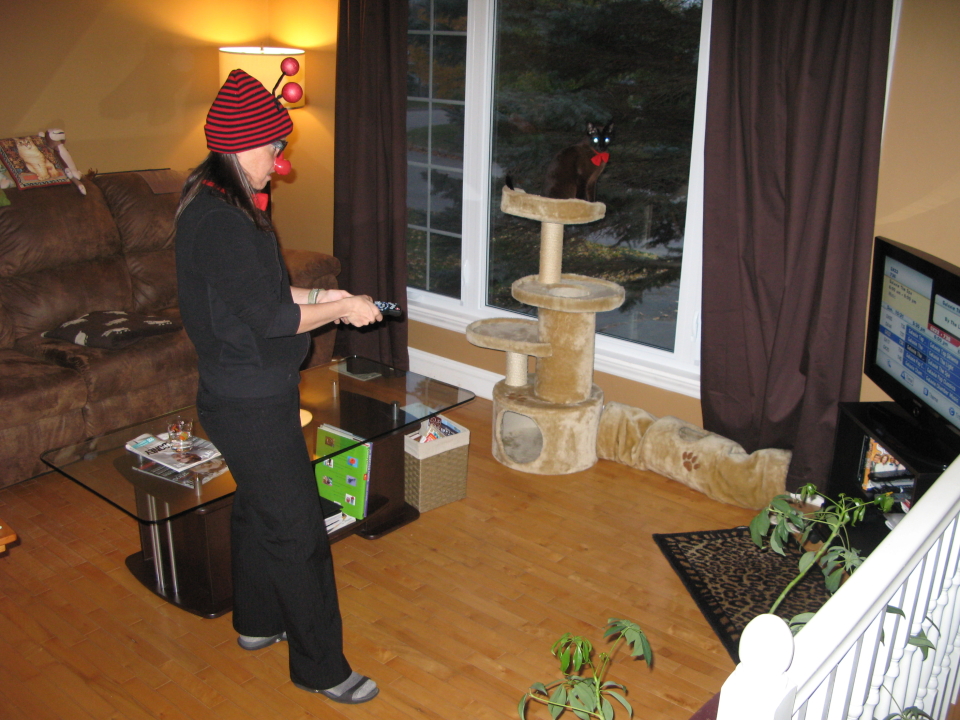 Hallowee 2010 – Jasper and DD Ladybug : Here, DD is dressup as a ladybug, getting the ambiance ready for the Trick or Treaters. She put on Poltergeist III. It was the best way to get some Halloween sounds and music and it made something to watch between visitors.
More pictures of our wonderful cats in our Cats Photo Gallery
---
For more
pictures of white cats
like Casper & Lily then visit
https://www.whitecatworld.com
where white cats are celebrated.