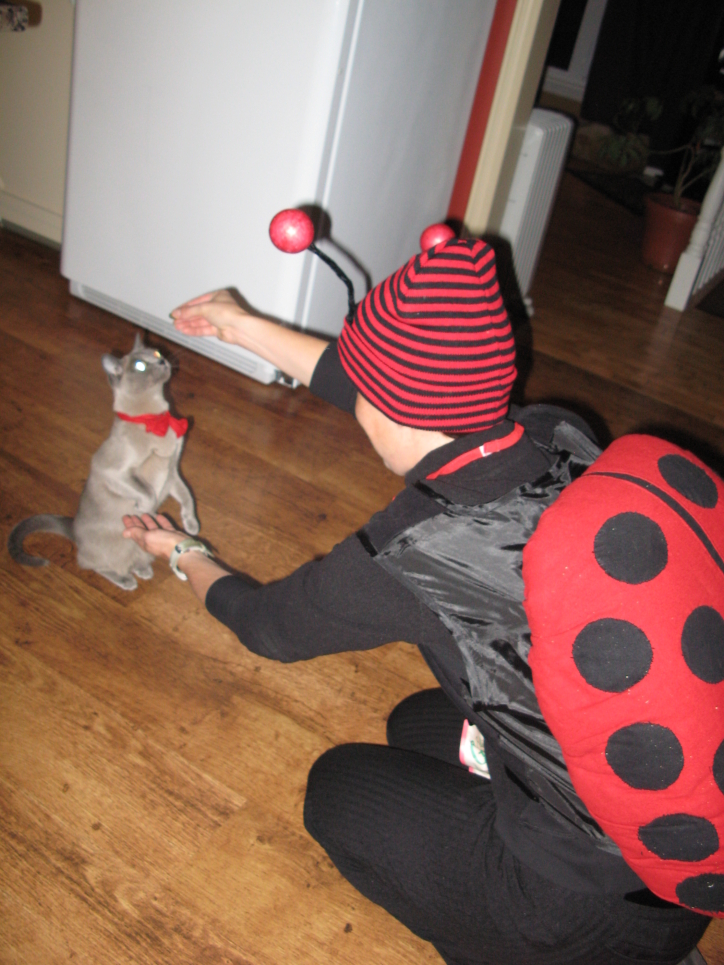 Halloween 2010 – Alaska shaking a paw : What a blessing to have such a lovely Blue Burmese like Alaska Jasmine. Around 8-9:00pm I'll call her up: "Alaska time for Greenies!" And she comes running, all excited usually sleepy, waking up from a long catnap. She's not crazy about turning or shaking a paw but she loves jumping through the hoop and to sit pretty.
More pictures of our wonderful cats in our Cats Photo Gallery
---
For more
pictures of white cats
like Casper & Lily then visit
https://www.whitecatworld.com
where white cats are celebrated.