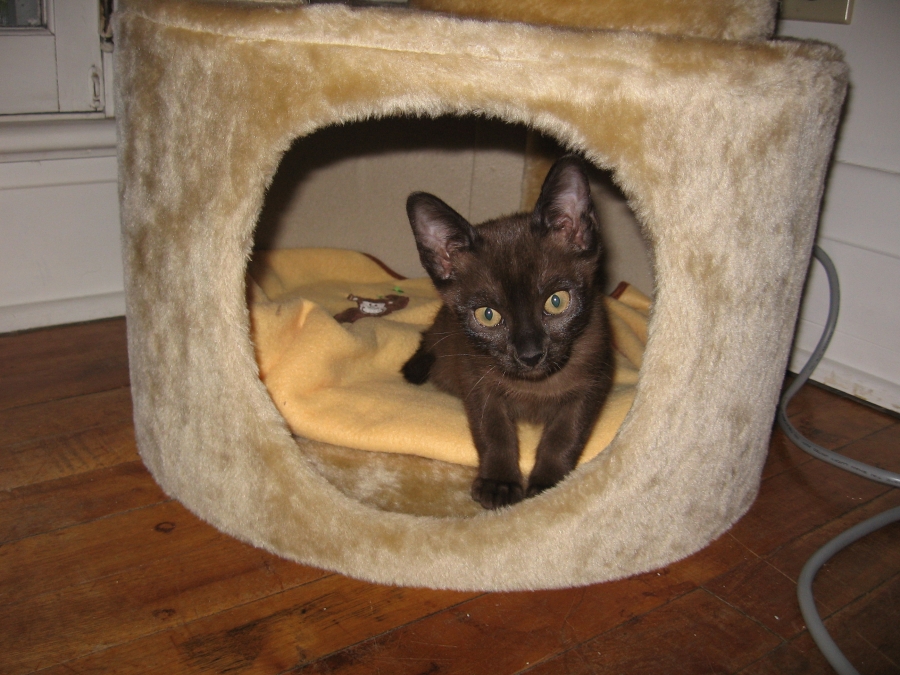 Jasper in his tower : Jasper's first month in his new home. We had a room all ready for them so they would be safe when we were gone to work all day. They really had fun in there. It's the place they felt safe to go eat and drink.
More pictures of our wonderful cats in our Cats Photo Gallery
---
For more
pictures of white cats
like Casper & Lily then visit
https://www.whitecatworld.com
where white cats are celebrated.