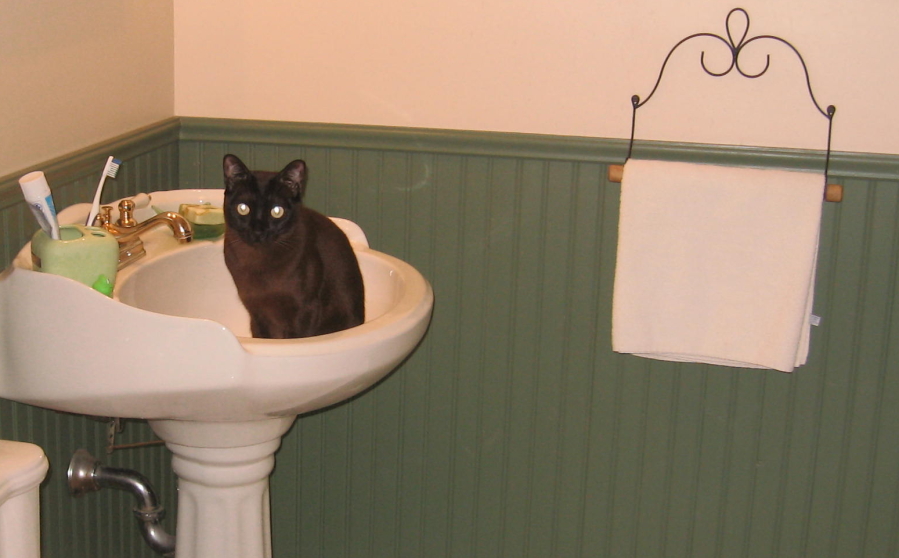 Jasper in the bathroom sink : Jasper is obesessed with water. I give him fresh Brita filtered water everyday with ice cubes. he still loves to drink from the bathtub or the sink faucet.
More pictures of our wonderful cats in our Cats Photo Gallery
---
For more
pictures of white cats
like Casper & Lily then visit
https://www.whitecatworld.com
where white cats are celebrated.