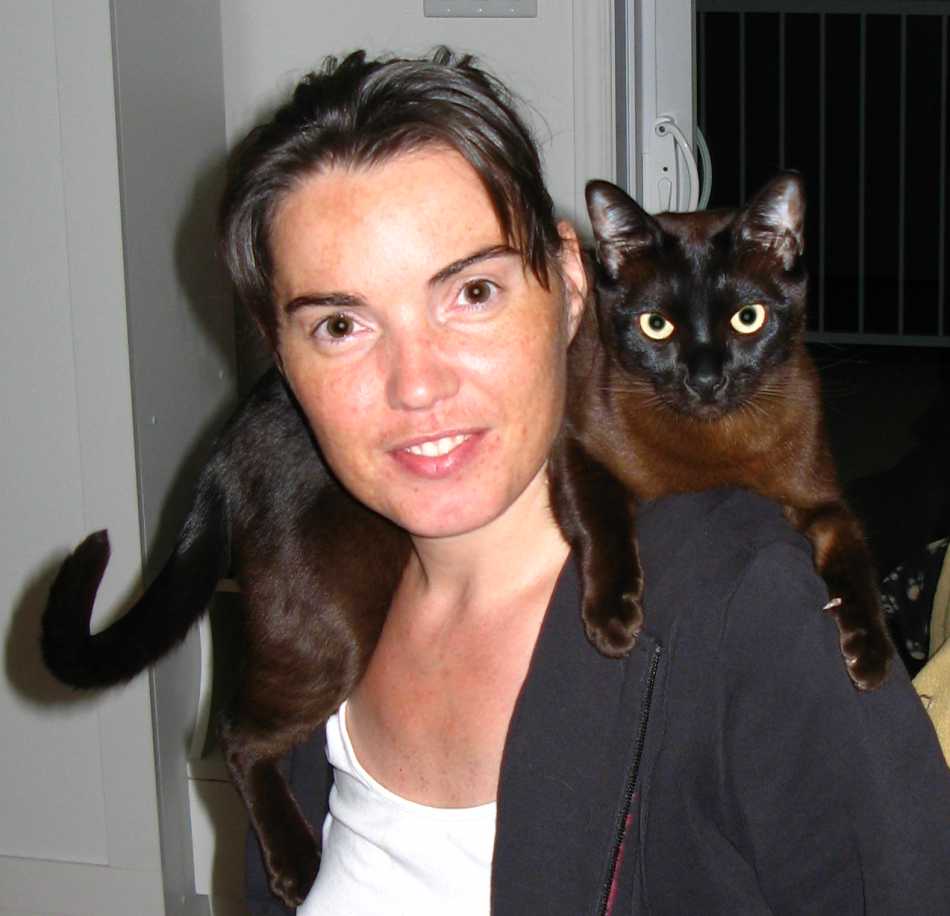 JJ & DD: My Best Friends : Jasper likes to hop up on us, usually whenever we bend down or turn our backs! Here he is sitting on DD's shoulders. I love this picture of two of my best friends!!
More pictures of our wonderful cats in our Cats Photo Gallery
---
For more
pictures of white cats
like Casper & Lily then visit
https://www.whitecatworld.com
where white cats are celebrated.