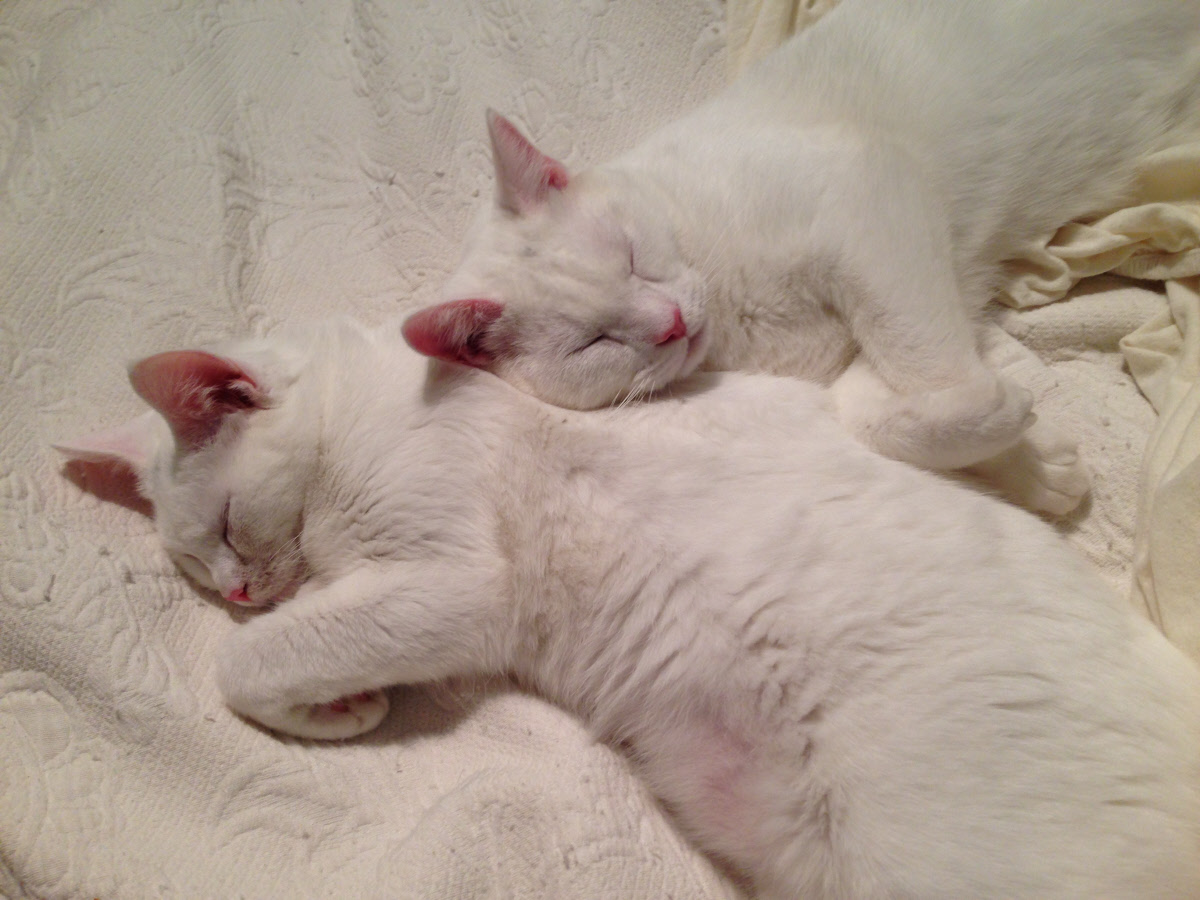 Lily & Casper Snuggling In The Flannel : Lily and Casper loved the new flannel sheets that Santa brought for Christmas and when they came out of the dryer after being washed (the sheets not the cats!) they took a nice long nap in a warm flannel pussycat paradise!
More pictures of our wonderful cats in our Cats Photo Gallery
---
For more
pictures of white cats
like Casper & Lily then visit
https://www.whitecatworld.com
where white cats are celebrated.