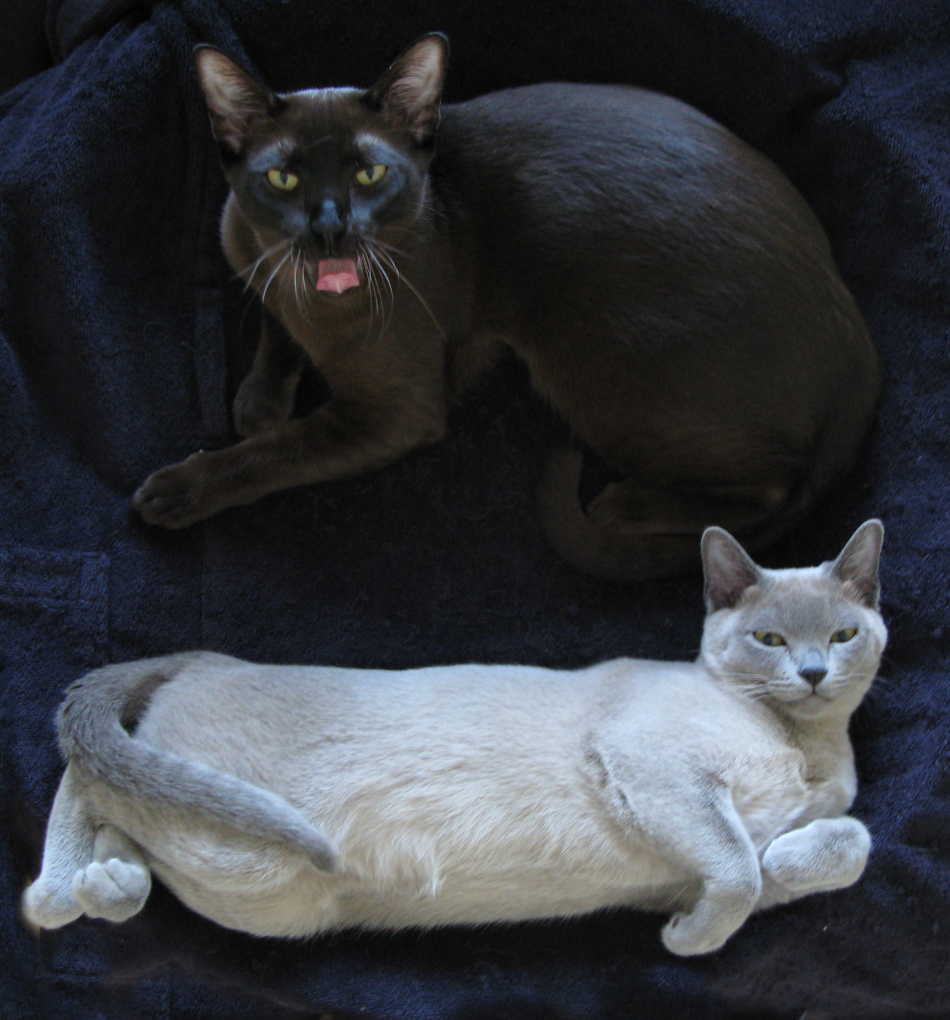 Royal Blue Burmese Cats : Alaska, our precious Blue Burmese, and Jasper, our loving Sable Burmese, relax on the royal blue robe! Such sweeties!! They are the best cats ever and when they relax together they are just so magical! Here Alaska is stretching out while Jasper lets out a little bit of Burmese happiness!!
More pictures of our wonderful cats in our Cats Photo Gallery
---
For more
pictures of white cats
like Casper & Lily then visit
https://www.whitecatworld.com
where white cats are celebrated.