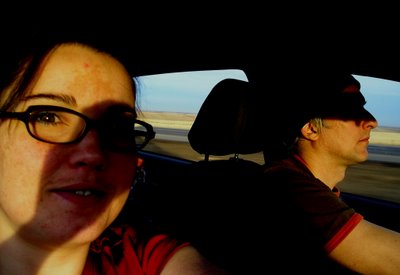 On The Road!
TripSister.com is the website of DD and DAMI; partners and friends who both love to travel! We decided to start this website to help document our camping trips, vacations and holidays.
We find that the more we travel the more pictures we have and the more pages of diaries we fill. Each trip we take, whether it is a camping trip to the Florida Keys or a stay in a luxury resort hotel in Hawaii, we end up with hundreds of stories to tell and twice as many pictures to show!
It is tough to share our stories and photos with our families and friends, who are spread around the world, so we decided to start this website so people we knew and friends we met on our travels could come to one website to read and see new pictures when it was convenient. TripSister.com is the name we chose for our website to share our stories and pictures from our travels, holidays and vacations; we chose the name because…well…we like to trip! We're not sisters but at times we can fight like sisters! No…we just liked the name because it's casual, like us!
We love doing everything from backpacking to car-camping to staying in luxury hotels. Every trip we take we try and make different…something new and exciting to a different destination so we can learn more about the world…and ourselves!
DD is a great diary enthusiast and keeps detailed notes on our trips including budgets, sights, special moments and other details that, if they hadn't been written down, would be lost! Both DD and myself, DAMI take pictures, and while neither of us are professional photographers, we sometimes are very happy with the results!
We both like to write and take pictures so we started this website to share our adventures, pictures, hotel reviews or whatever leaves an impression on us with our friends and family.
If you have come to our website by accident we welcome you! If you want to send your comments we'd love to hear your voice! You can post a comment on most pages or send an email to us at info@tripsister.com.
---
Amherst, Nova Scotia
It had been a long time since I had wanted to go visit Amherst, a small Nova Scotia town rich in history. The Cumberland County museum & Archive is worth a visit for anyone interested in the past. We enjoyed the displays and our very knowledgeable guide, a student in Criminology. There was a display, about the extinct Mi'kmaw, with this ...
A visit to Le Pays de la Sagouine
Ever since coming to New Brunswick I have wanted to visit Le Pays de la Sagouine up in Bouctouche. On our trips to the dunes of Bouctouche and the Irving Gardens we have driven past the colorful island and it always seemed like a fun place to visit. DD had gone last summer with her mama and they really enjoyed it and so ...
Mersey River Chalet Retreat
We finally went for our much awaited retreat last week in Nova Scotia at Mersey River Chalets. It always feels like home, without the responsibilities a private chalet would imply; no taxes to pay, no cleaning, and no worries for vandalism or storm damage when we're gone, it's all taken care of. We left at 12:30 and after Truro, instead of ...
What's Blooming Today
This is a collection of pictures I took this morning of the flowers blooming on our property. Some of them we have planted, some were planted by previous owners and some others just decided they wanted to grow here because it's such a nice place! Our own little oasis! This is mid-July and so many more are coming, it's amazing! ...