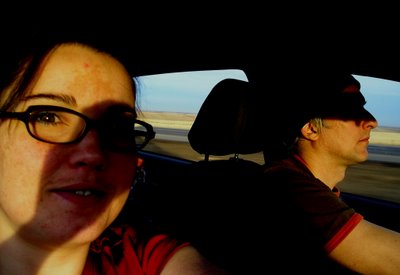 On The Road!
TripSister.com is the website of DD and DAMI; partners and friends who both love to travel! We decided to start this website to help document our camping trips, vacations and holidays.
We find that the more we travel the more pictures we have and the more pages of diaries we fill. Each trip we take, whether it is a camping trip to the Florida Keys or a stay in a luxury resort hotel in Hawaii, we end up with hundreds of stories to tell and twice as many pictures to show!
It is tough to share our stories and photos with our families and friends, who are spread around the world, so we decided to start this website so people we knew and friends we met on our travels could come to one website to read and see new pictures when it was convenient. TripSister.com is the name we chose for our website to share our stories and pictures from our travels, holidays and vacations; we chose the name because…well…we like to trip! We're not sisters but at times we can fight like sisters! No…we just liked the name because it's casual, like us!
We love doing everything from backpacking to car-camping to staying in luxury hotels. Every trip we take we try and make different…something new and exciting to a different destination so we can learn more about the world…and ourselves!
DD is a great diary enthusiast and keeps detailed notes on our trips including budgets, sights, special moments and other details that, if they hadn't been written down, would be lost! Both DD and myself, DAMI take pictures, and while neither of us are professional photographers, we sometimes are very happy with the results!
We both like to write and take pictures so we started this website to share our adventures, pictures, hotel reviews or whatever leaves an impression on us with our friends and family.
If you have come to our website by accident we welcome you! If you want to send your comments we'd love to hear your voice! You can post a comment on most pages or send an email to us at info@tripsister.com.
---
Partridge Island
Partridge Island used to be an island but the erosion of its bank turned it into an inlet. To get to Partridge Island, follow directions to the Ottawa House Historic site. There is a dirt road that leads to the foot of Partridge Island but there a a few private properties and they prefer people to park at the Ottawa ...
Moncton Highland Games
Went to the Highland Games in Moncton to start the Summer with something different and despite the rain and a muddy field we had a good time. If you like bagpipes and bagpipe and drum bands this was the place for you…luckily we had earplugs and they came in pretty handy! We watched the 16 pound hammer throw and some ...
Once Upon A Time in Vancouver : The 2018 Creation Entertainment OUAT Conference
You probably all know the show that started in 2011 but we hadn't heard of the ABC TV show "Once Upon A Time" until 2017 when we started watching it on Netflix. We were hooked from the beginning and started binge-watching 3 or 4 episodes every day once we started. It was in February 2018 when we were at season ...
Saguenay: Let the pictures tell the story
Pictures from my trip to The Saguenay region of Quebec. The city is divided into three boroughs: Chicoutimi (which includes the former city of Chicoutimi, as well as Laterrière and Tremblay township), Jonquière (which includes the former city of Jonquière, Lac-Kénogami, and Shipshaw) and La Baie (which corresponds to the former city of La Baie). It is beautiful!