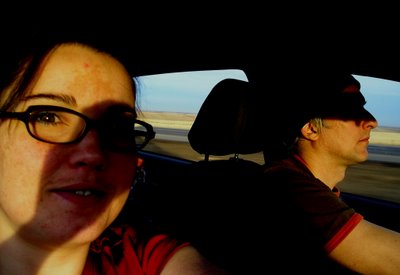 On The Road!
TripSister.com is the website of DD and DAMI; partners and friends who both love to travel! We decided to start this website to help document our camping trips, vacations and holidays.
We find that the more we travel the more pictures we have and the more pages of diaries we fill. Each trip we take, whether it is a camping trip to the Florida Keys or a stay in a luxury resort hotel in Hawaii, we end up with hundreds of stories to tell and twice as many pictures to show!
It is tough to share our stories and photos with our families and friends, who are spread around the world, so we decided to start this website so people we knew and friends we met on our travels could come to one website to read and see new pictures when it was convenient. TripSister.com is the name we chose for our website to share our stories and pictures from our travels, holidays and vacations; we chose the name because…well…we like to trip! We're not sisters but at times we can fight like sisters! No…we just liked the name because it's casual, like us!
We love doing everything from backpacking to car-camping to staying in luxury hotels. Every trip we take we try and make different…something new and exciting to a different destination so we can learn more about the world…and ourselves!
DD is a great diary enthusiast and keeps detailed notes on our trips including budgets, sights, special moments and other details that, if they hadn't been written down, would be lost! Both DD and myself, DAMI take pictures, and while neither of us are professional photographers, we sometimes are very happy with the results!
We both like to write and take pictures so we started this website to share our adventures, pictures, hotel reviews or whatever leaves an impression on us with our friends and family.
If you have come to our website by accident we welcome you! If you want to send your comments we'd love to hear your voice! You can post a comment on most pages or send an email to us at info@tripsister.com.
---
Of Dahlias, Gardens & Goats
On a recent trip to MacArthur's Nursery in Moncton we spotted a pamphlet on the wall adverting a day-trip bus tour to PEI with the Dahlia Club of Moncton. The only reason I spotted the poster was because of the Dahlia and it was similar to our first Dahlia that was blooming at home so it grabbed my attention. We ...
DD in YYZ! (Toronto)
The last time I was in Toronto was with my mother when I was very little and I don't remember anything. At the time we didn't take many pictures so there was nothing to bring back the memories. This time around though, there are plenty of pictures although just before I left my Canon G7 broke and I had to ...
Out on the snow in Riverview, New Brunswick
On a February day when it feels like Spring as the temperatures climb above freezing and the sun is shining down and the sky is blue it is a perfect day to go snowshoeing. Living near Moncton, in Riverview New Brunswick we have many options for snowshoeing right close to home. We sometimes go to the Dobson Trail but on ...
St Jean sur Richelieu Flooding Again
When I moved to Quebec many years ago I recall hearing every year about the floods in St Jean sur Richelieu and always wondered what was up with that?! Even though I have moved out of the province I still hear about the annual flood in the area from the CBC and Radio-One and have to say…again…what is up with ...